Developing Leaders
Development of human resources who work together with the organization's members and create new values for sustainable growth
It is important to develop leaders who will take the core roles in the organization by accurate selection of candidates and effective timing to take on.We plan and propose development plans for those leaders who will undergo self-transformation, with a focus on middle management who face significant change of role from player, and a group of human resources who will fill the next generation management.
Developing leadership among middle management
There are two categories of competencies necessary to produce results continuously. One is a set of generic competencies, with which one can set goals on one's own while involving surrounding people to execute them. Another is related to special competencies desired for each industry or company.
In an uncertain and unpredictable business environment, it is essential for management layers, who are demanded to achieve results thorough people, to enlarge proportion of generic competencies, rather than to deepen special competencies that tend to become mere formalities.
However, developing generic competencies needs more time and experiences than developing special competencies.
Especially, generic competencies desired for leaders (the Core Competencies) cannot be developed overnight.
This is why it is said that leadership development of middle management who will take the core roles in the organization should be started early and conducted with plans.
On the theory that designing development of middle management systematically from mid-term perspective is important, LEAD CREATE draws effective plans of development across career stages, not by a single layer.

Three elements to promote leadership development among middle management
1

Accurately define competencies desired for leaders, and encourage mindset by unravelling opportunities to become conscious of the objectives to be achieved

2

Repeat the loop of "Review extent of competencies, set goals for self-growth, learn from high quality experience and reflection" and promote leadership development that is practical in business settings

3

Encourage self-motivated and continuous competencies development by each individual to become an ideal leader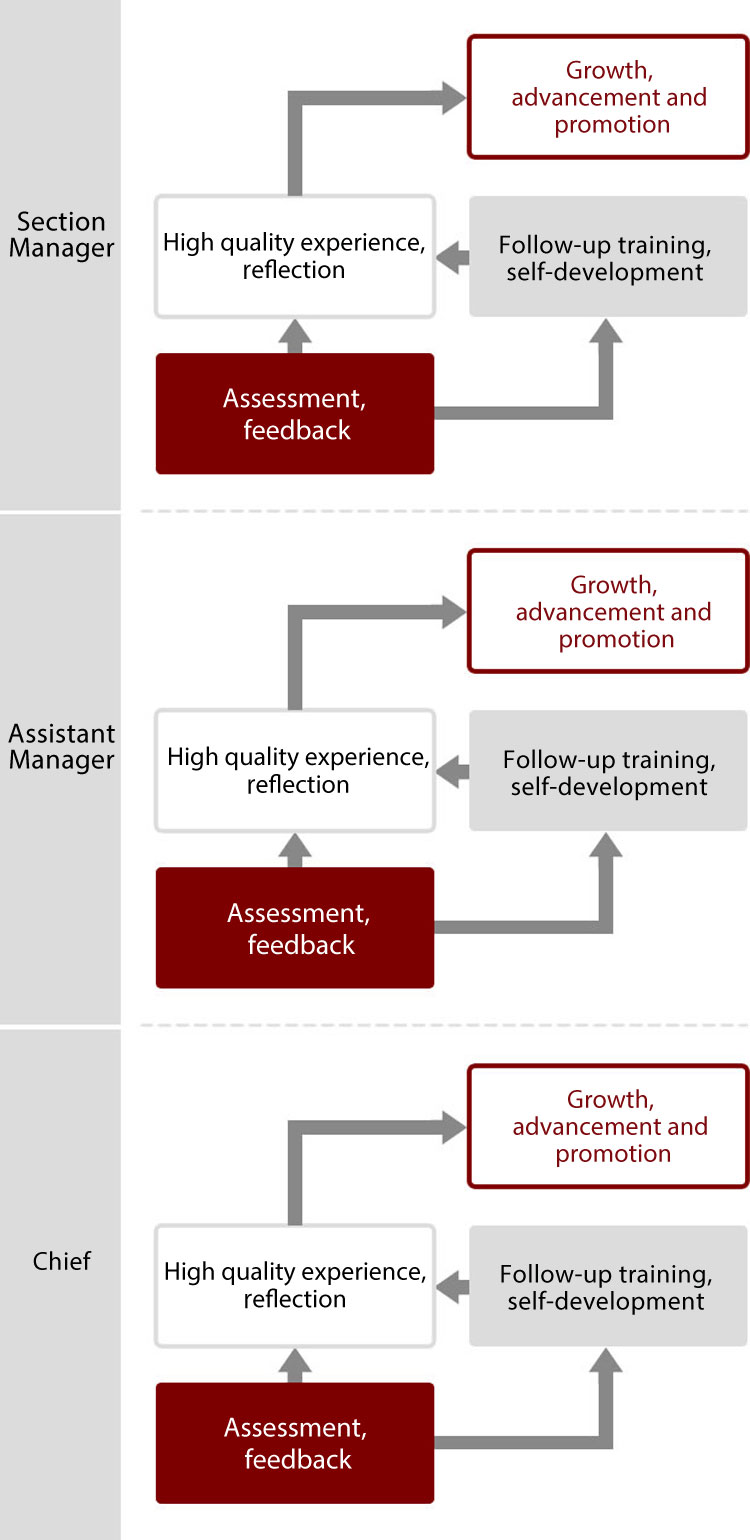 Selecting and developing the next generation's management
In many cases, Japanese companies tend to take long periods of time to develop internal generalists, or excellent workers, because of their focus on raising the level of the entire organizational strength.
As a result, they are facing an overwhelming lack of human resources with the potential to take next generation management roles, both in quantity and in quality.
With an aim to realize planned development of leaders who serve as the next generation managers, LEAD CREATE supports consistently from establishing human resource requirements, assisting in effective use of Human Resource Assessment, to proposing and managing development plans using assessment data.

By scientifically measuring and diagnosing abundance of potential to show performance expected for the position in the target stage, we design further development measures to align with each individual's growth goals.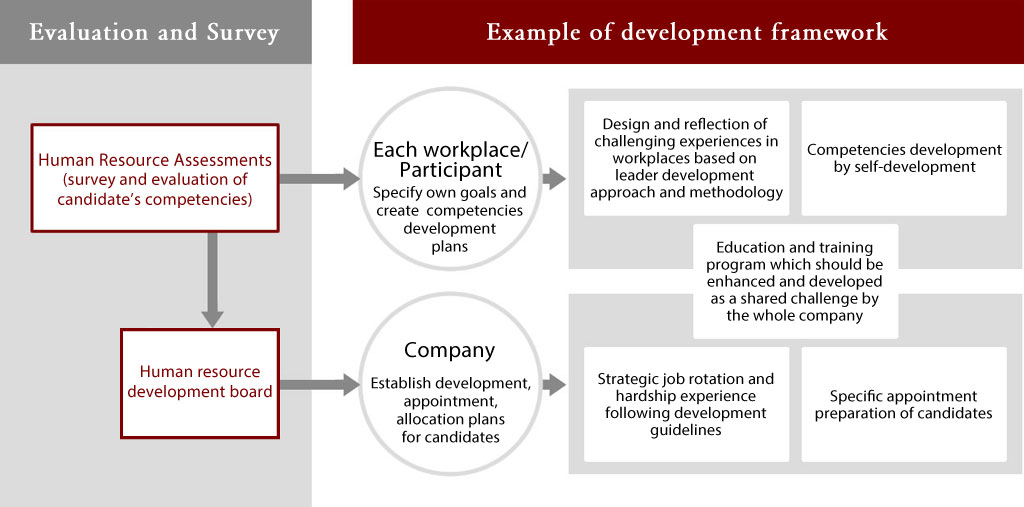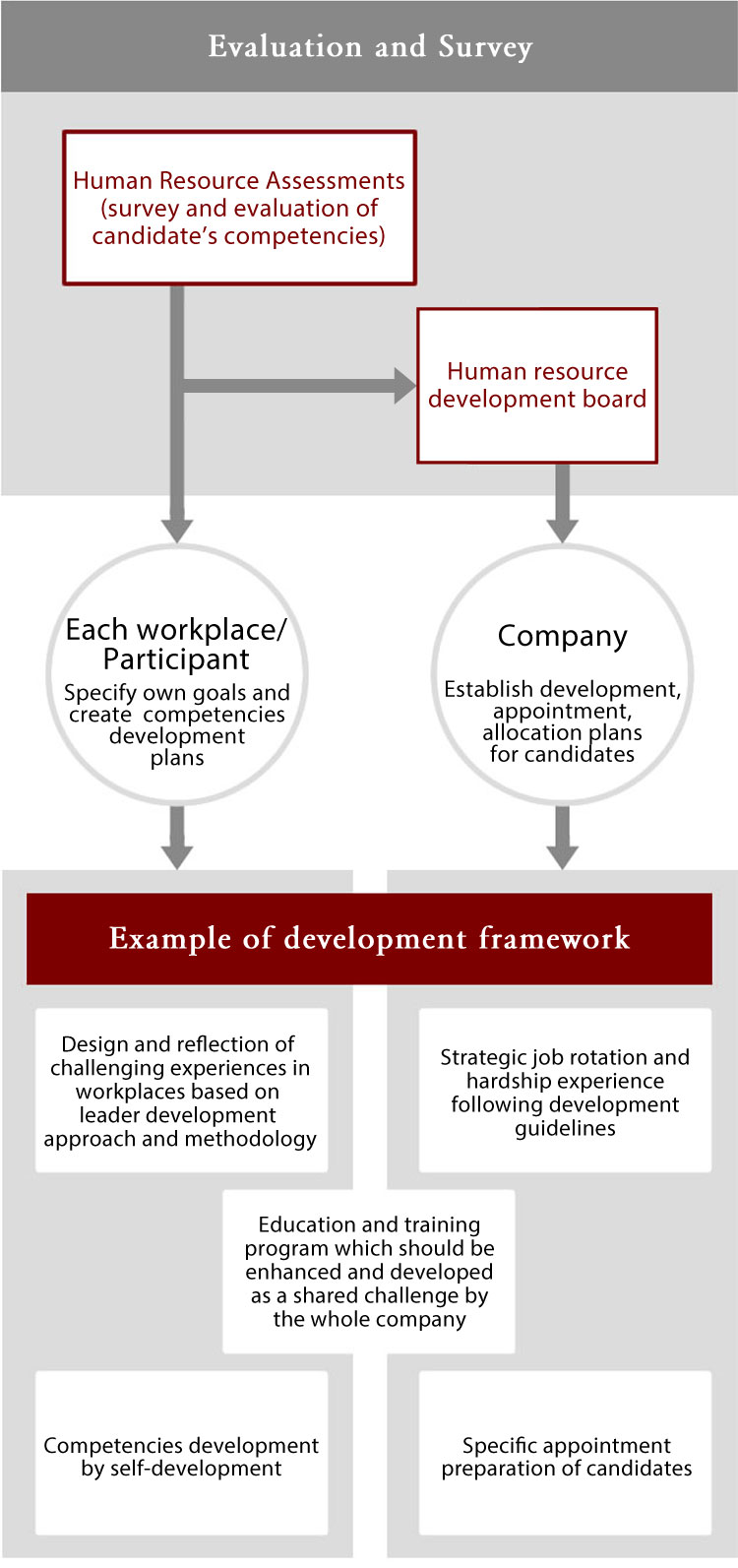 Developing offshore local managers
Japanese companies are accelerating their global expansions in any type, category, or size of business.
As they expand to a wider region, developing leadership among local human resources is becoming a more important theme.
Conversely, under the current conditions, lack of criteria to select or promote local human resources to manager or higher-level positions, as well as absence of development measures, are observed in many cases.
This has been resulting in an increased number of companies where promising human resources in offshore locations are not fully leveraged. They even decrease their motivation significantly after being appointed to positions without enough ability, thereby failing to meet expectations.
It is not easy for anyone who has taken an operational role to suddenly become an active manager.
It is important to make them aware of the manager's primary role including developing successors and vitalizing the organization, which goes beyond mere operational control, to enhance and develop skills and competencies necessary for such a role.

LEAD CREATE plans and designs a deliberate development plan for local human resources who will take high-level positions in local subsidiaries, and offers a specific plan to enhance their desired management behaviors and leadership practices.
We aim to develop leaders who will embody the company's ideas and values by serving as the liaison between headquarters and local subsidiaries.